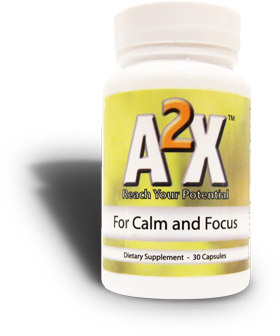 Each of the ingredients in the A2X formula has a long-standing history of safety and effectiveness.
A2X can be taken with most prescription and over-the-counter medications. When taken as directed, A2X is safe, poses no short-term or long-term health risks, and is not addictive or habit-forming.
As with any dietary supplement, it is recommended that you consult with your doctor or healthcare provider before taking A2X. Please visit our Safety Facts page for more information about contraindications and possible side effects.